I'm here to tell you that I have struggled for years with weight and digestive issues since my gallbladder was removed. I researched solutions, sought help from professionals, went to the gym, but no permanent positive results. Then I met Dr. Laara. She assessed my nutritional needs and started me on a digestive aid that worked magic for me. She is not magical but she is knowledgeable! Knowledge is so much more powerful than magic LOL Anyhow since she treated me for the digestive issues and I have performed a cleanse, I am off to losing weight and feeling the best I have felt in years. THANK YOU Dr. Laara!"
Pam Johnson | Ventura, CA
"I first met with Dr. Laara (Van Bryce) in August 2013. I was not sure what to expect but I was hoping to find the "magic pill" of weight loss. What I found instead was a healthy way of eating and caring for my body which made weight loss and maintenance magical.
When you first meet Dr. Laara she takes time to not only assess your present toxicity levels but also takes the time to discuss your goals, body's needs and issues. From there she has various programs and supplements best suited to your individual requirements. She is incredibly knowledgeable about health and nutrition.
I started the program, willing to try it for 30 days, and have been following program recommended for me ever since. After six months I started the maintenance plan. Periodically I will go back on the Purification/weight loss segments when I need to lose more weight or just cleanse my system again.
However, at all times Dr. Laara is there to guide and cheer you along tweaking your program as necessary to aid you in your success.
Louis
"I have to admit I was skeptical….However, I've seen the Results! Dr. Laara and I weren't to sure if it would work or not, so I was an experiment to say the least. I have had this "Bruiser" on my ankle for years. Took up the whole side of my ankle area. It was "ugly." Looked like I got hit with a Fast Ball there. Wasn't in pain, it was varicose veins that had gotten out of hand. After several treatments I have to admit…It looks 65+ % better cosmetically! No B.S. It friggen made a definite improvement. Now when I wear my sandals and flip flops, I'm not thinking anymore about that "Bruiser.""
Steve Wilkie
"Before I had laser therapy, I was taking between seven and ten ibuprofen a day, as well as muscle relaxers to try to combat the inflammation and pain in my neck. I have had four laser therapy treatments, and I have had great results. The inflammation in my neck has been dramatically reduced with the treatments, and I have reduced my ibuprofen intake to one or two a day and some days none at all. It has been a beneficial experience and I will definitely continue laser therapy treatments."
Terri Oxnard | California
"I went to Dr. Laara for TMJ, shoulder and back pain and I felt a significant difference after one infra-red treatment, the very next day. The jaw pain was gone, and also my back muscles were a lot more relaxed. Go to Dr. Laara - you can trust her to take care of you. Her chiropractic adjustments are gentle and very effective as well, and you will benefit from all her individualized advice on how to eat for wellness. She taught me how to really listen to my body after eating certain foods to find out the cause of my allergies and pain in my hands. I am glad she is my chiropractor!"
Ruby | Agoura Hills, California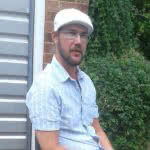 10 months ago I was bedridden when I first started working with Dr. Laara. I'm now able to go out most days on my mobility scooter, for up to a couple of hours at a time. I'm tolerating traffic noise much better than I used to and sleeping well too. The amount I sleep has reduced, so I now wake up after 7 hours and feel OK. I used to always sleep 9 hours. The regular nausea I had is now pretty much gone and I've started to lose weight again. I also joined a Tai Chi class.
Michael Edwards | UK