Check your email for your free gift.
If you do not receive the free gift within a few minutes of signing up, please check your Junk E-mail folder, Social folder, and Promotions folder just in case the email got delivered there instead of your inbox. If so, select the confirmation message and click Not Junk, which will allow future messages to get through.
Yours in Health,
Dr. Laara Van Bryce
Set up a no-cost, no-obligation 15-minute consultation to explain your story and why you'd benefit from leaving your excess weight behind!
For over 20 years, I've helped people eliminate their health barriers. I know what it's like to feel like you're missing out. I'd love to help you too!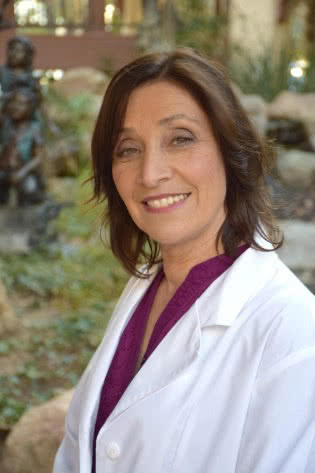 Dr. Laara Van Bryce became a Chiropractor in 1979. She graduated from Logan College of Chiropractic in St. Louis, Mo.
Known for her sincere, innovative, intuitive and holistic approach, she has helped thousands of people change their lives for the better….
With her vast training in physical structure, biochemical analysis, emotional clearing and energetic rebalancing, she approaches her patients from a comprehensive analysis viewpoint, looking at the underlying fundamental root cause of disease. Her intuitive approach is her gift.
In addition to Chiropractic, Dr. Van Bryce is experienced in nutrition, Bio Energetic Synchronization Technique, BioCrainial Technique, muscle testing, functional lab work, emotional clearing and other modalities.
Dr. Laara's own health journey became very challenging after getting in an auto accident in 1988. Her personal journey as a patient through the medical and chiropractic system unveiled the large inadequacies of the traditional healthcare system. With symptoms ranging from chronic pain, a low thyroid condition, Hashimoto's thyroiditis, chronic fatigue, depression and emotional challenges, she felt like a complicated puzzle.
It is her personal desire to assist you in achieving optimal health and avoid becoming one more disease statistic.
Van Bryce Natural Health and Wellness Center
Today our office uses a comprehensive multi-therapeutic approach to health by combining therapies for a much more complete healing experience. Utilizing chiropractic, massage, physical therapy, nutrition, detoxification, emotional clearing, yoga, diet, energy work to name a few, we have a revolutionized approach to health and healing. Our patient-centered Wellness Center thrives on navigating the space between conventional and alternative medicine.
Dr. Van Bryce has two grown children and currently works with her daughter in the telemedicine (portion of the) practice. If your local to California visit our Wellness Center in Thousand Oaks, CA.
---
FAQ's
[select-faq faq_id='114']
[select-faq faq_id='118']
[select-faq faq_id='119']
[select-faq faq_id='131']
[select-faq faq_id='128']